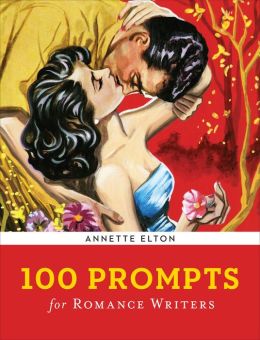 What do you do with your story ideas? Do you capture them immediately or do they slip away?
Story ideas come at us when we least expect them to. I should know, I've written thousands of story ideas and published them online, in books, and I've used a few for my own novels. The challenge generally isn't to come up with good ideas but to seize them, take action, and work to not lose them.
I've lost story ideas that I'll never get back. It happens when I'm not prepared. For example, a great idea comes to you as you're falling asleep. You think, "I'll remember it in the morning." You wake and it is gone. Or you're talking to a friend and a story idea pops into your mind. You never imagine that it will be gone before you finish the conversation. Don't lose those golden moments!
Here are 9 things you can do to capture your story ideas. Continue reading
*****
Last week was a busy week for "secrets." Apparently it was my favorite word. If you haven't visited the blog lately, check out:
The Secret to Writing Like Your Favorite Romance Author 
Last week I shared my reading obsession and the tendency writers have to compare themselves to other writers. (If you haven't read the post, check it out here.) After a discussion with a fellow writer, I brought up the potential benefits of striving to be like your favorite writer.
The way I see it, wanting to be as good as…
Nora Roberts

Debbie Macomber

Catherine Coulter

Diana Gabaldon

Julie Garwood

Lisa Kleypas
(Honestly, the list could continue for pages because there are many amazing romance writers.)
Wanting to be as good as your favorite author can serve as both a motivational tool as well as a learning tool. Let's take a look at the learning aspect first. Continue reading
The Secret of Published Authors 
One of the challenges to starting and completing a novel (and publishing it) is the concept of "stick-to-itiveness." Books need to be planned. Words need to be put on the page every single day. Edits need to be made, revisions and corrections need to be followed through on and submissions need to be sent.
Once you're published (self-pub or trad) you need to market that baby and sell books. Oh, and you want to be starting your next book project. And of course all of this needs to occur while you're working your day job, going to school, taking care of personal responsibilities and oh, yeah, taking care of yourself too.
It's a lot to wrap your brain around and even more to stick to. It requires the one thing that most of us lack, though in differing degrees to be sure.
What's lacking…?
*****
I also wanted to share a bit of exciting news with you. You can pre-order
100 Writing Prompts for Romance Writers
. It's published by Sterling Publishing and available exclusively at Barnes & Noble.