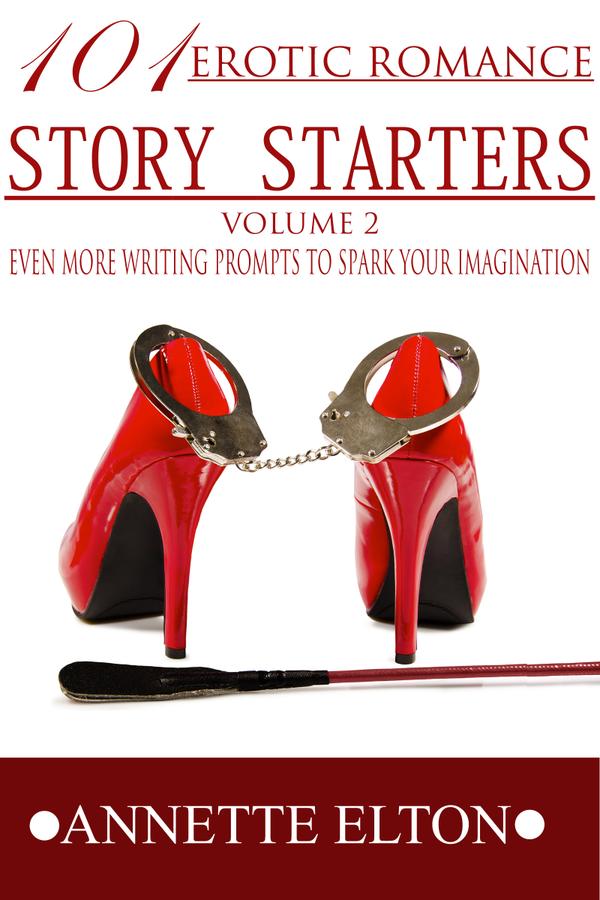 Just a few more days until 2013 is over and you have a fresh slate. 
I'm putting the final touches on 101 Erotic Romance Story Starters Vol 2. It's been a labor of love and I'm looking forward to sharing the book with you next week. In the meantime I wanted to give you a freebie glimpse into all the hard work. 
I must share with you that writing Erotic Romance starters is the most difficult for me. But I've been asking the muses of kink to give me some help and I believe they've stepped up to the request.
If you don't write erotic romance, there's still benefit to be had from these story starters. Tweak them to be milder versions. You have the power to take the story wherever you want it to go!
#1 Under Their Protection
Your heroine is a travel blogger who is in over her head in a foreign and unruly country. She meets two brothers traveling together who help her out of a sticky situation and present an opportunity to travel with them under their protection, there's just one hook…
What's the hook? What do they want her to do and how will they protect her? What kind of danger is she in? How does she handle their offer?
#2 Overwhelm and Temptation
Your heroine/hero is at a fundraiser when the place is put on lockdown. There's too much alcohol and too many sexy men in the vicinity. One, or maybe two, catch her eye. What happens? Why are they on lockdown? What's the fundraiser for? (This could be a m/m romance story starter as well.)
#3 An Unexpected Surprise
Your heroine has been stood up by her boyfriend. She heads to the club with her girlfriends and guess who she sees? Yep, her boyfriend. Who is he with? What is he doing? How does she react? For example, maybe she sees him dirty dancing with another guy.
#4 The Only Escape
Your heroine sells herself to the highest bidder to escape her father's tyrannical reign and the future he's planned for her. Who buys her? Why? And what happens to threaten the life they begin to build together?
#5 Forbidden Fruit
Your heroine is a witch with the powers of seduction but she's forbidden to use her abilities on your hero. Does she break the rules? Does he turn the tables on her and use his powers? What happens?
Keep in mind that these can be changed to fit whatever subgenre you enjoy writing. They can be spiced up or tamed. 
Keep the Conversation Going
I've started a new writing experiment and I'm taking the advice of the late Elmore Leonard and putting into practice. You can read the details here and share your thoughts onFacebook
Happy Holidays & Happy Writing 
Annette Brownlee Elton