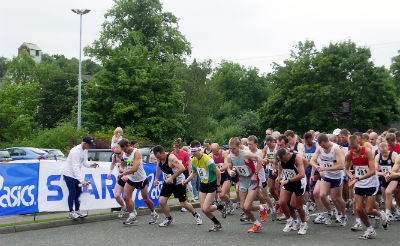 Today's the day!
It's August 1st and if you're working with me to write 500 words a day until the very last day of the year then grab your pen or keyboard and get started! 
I've spent the past week plotting, brainstorming characters and creating a system to track my success so that I was ready to go today. 
If you're looking for ways to track your own daily success, be sure to check out yesterday'sblog post to see how I'm tracking my success – it's a little childish but it works. I believe tracking your results is a key element of long term success. Other success tracking ideas include:
Word count tally

– Grab a whiteboard or notebook and write down your word each day, also keep a running tally to help you stay motivated.

Word count applications and plug-ins

– If you use Mozilla Firefox for your browser, you can install this plug-in to track your word count. 

https://addons.mozilla.org/en-us/firefox/addon/word-count-tool/

Write Way Pro

– Write Way is one of many book writing software programs available. This particular software helps you track your word count. It also, much to my surprise, formats your book for Smashwords, Kindle, and other publishers. You can check out the software here – 

http://www.writewaypro.com/
And if you're still stumped for an idea check out one of the .99 Story Starter Reports.They're genre specific so you can jump right into the type of story you like to read and write – kick start your imagination!
*****
Organizing Your Romance Novel
On a slightly different topic, I've been researching and creating character profiles like crazy. I started with a pile of papers and folders on my desk. However, it's now all compiled into a neatly organized three ring binder.
With all the technology available today, my system is a bit archaic but it's effective. Other systems to organize your story ideas and research include:
Scrivener – This has a steep learning curve. Use the free videos or buy a book on how to use it. Don't try to learn it as you go. You'll miss out on many useful features and the system can become more complicated than it needs to be. The video tutorials really are helpful.
Google Drive -This free project management system is amazing. You can store documents, spreadsheets and even images in a single book folder. You can also create individual folders within a main folder. For example, you may have your book folder with a research folder, a character study folder, and maybe even a "notes to self" folder. And if you're working with critique partners then you can simply share documents and files with them.
A Shoebox – Seriously, this is how I used to organize my book. I'd dump all of my notes, musings, and writings into a box or if I was feeling particularly organized then they'd get dumped into a file folder. I learned that I needed more structure and upgraded to a three ring binder so I could at least find what I needed when I needed it.
There are, of course, other online tools you can use to organize your book. Create a system that works for you and you'll feel more confident and productive. 
Happy writing!